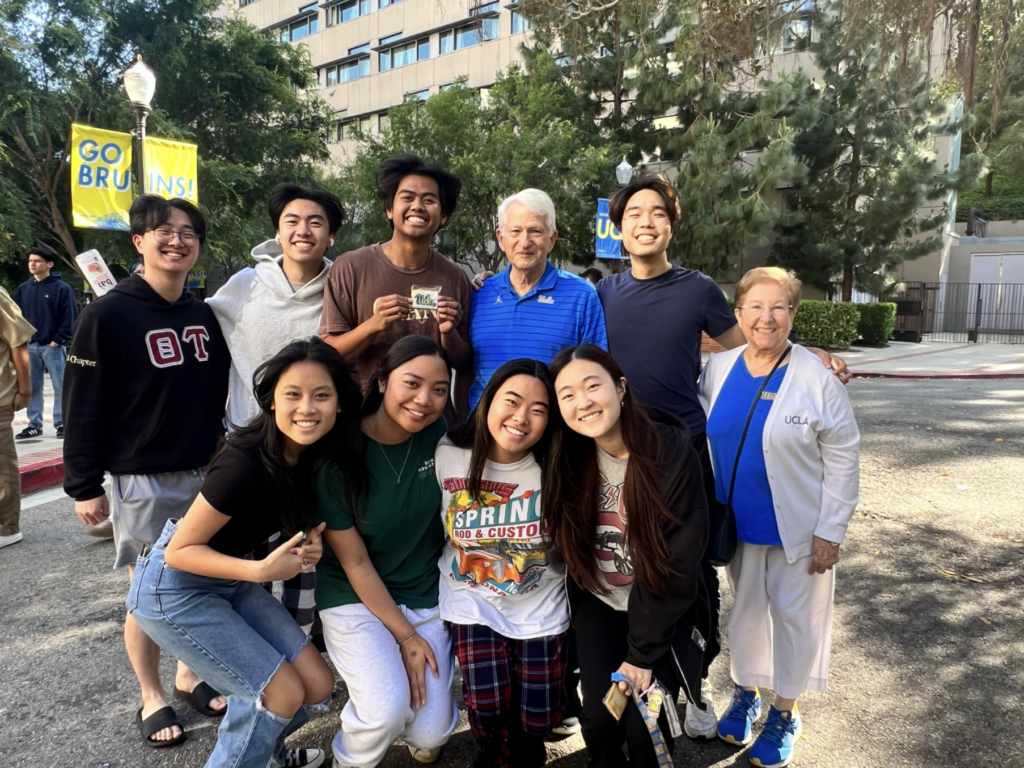 Chancellor Gene Block's decision to step down from his position in July 2024 means that duties will shift for another beloved campus leader: Associate of the Chancellor Carol Block. Chancellors' partners hold this title to recognize the important work they do to support the campus community.
During her tenure at UCLA, Carol Block has dedicated time and energy to staff appreciation activities, supporting the arts and empowering women leaders. The major initiatives she heads include hosting student recitals, bringing staff together to attend women's athletics events, leading staff excursions to sites around Los Angeles and hosting networking luncheons for women on campus. She is also a regular volunteer at Ronald Reagan UCLA Medical Center.
Below is a look at these efforts. Read more about Carol Block, her work and the people who have inspired her in her recent Q&A for Women's History Month.
Student recitals
As a music lover and piano player, it was no surprise that student recitals were one of the first programs that Carol Block started in 2008 — and these concerts are among her favorite activities to this day. The recitals are hosted at the chancellor's residence between March and May and are special events for UCLA staff. This past spring, 18 student recitals were held.
Women's athletics
Block wasn't an avid sports fan when she and Chancellor Block came to UCLA, but that quickly changed as she got to know Bruin athletics. Twice each year, she invites a group of staff members to cheer on Bruins at various women's athletic events. This past spring, she took a group out to root for the rowing team at a competition in Marina del Rey.
Leadership luncheons
Since 2008, Block has hosted two Women's Leadership Luncheons at the residence each year. The luncheons have been an opportunity for women in senior staff and academic roles across campus to network and share goals, successes and challenges. Twenty-five to 30 attendees enjoy a speaker selected by Block and engage in a discussion.
'Outdoors with Mrs. Block' staff excursions
Once a year, Block is joined by about 50 staff members for a day trip exploring unique locales around Los Angeles. These have included visits to historic buildings in downtown, trips to Chinatown, Union Station, Grand Central Market and Dodger Stadium, and hiking in the Santa Monica Mountains.
Volunteering through UCLA Health
Nearly every Monday, Block volunteers at the Ronald Reagan UCLA Medical Center, assisting the center's volunteer office. She helps with various tasks that support patients and help to make their experience comfortable and safe. Prior to coming to UCLA, Block worked as a medical technologist for 29 years in the clinical microbiology laboratory of the University of Virginia Health System in Charlottesville.